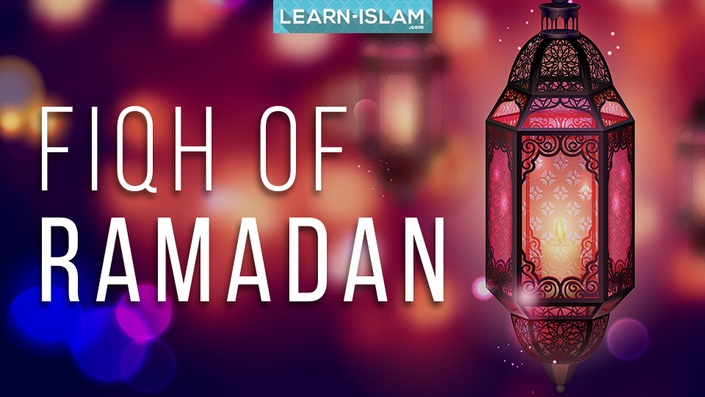 Fiqh of Ramadan
Life slips away second by second. Are you aware that every day brings you closer to death or that death is as close to you as it is to other people? As we are told in the verse
Whatsoever is on it (the earth) will perish. And the Face of your Lord full of Majesty and Honour will remain forever" [al-Rahmaan 55:26-27]
"Every soul shall taste death in the end; to Us shall you be brought back." (Surat al-'Ankabut: 57)
All praise is due to Allah, who reminds his slaves that their lives have an appointed time and that the successful ones are those who are saved from the fire and entered into paradise, when He says:
"Everyone shall taste death. And only on the Day of Resurrection shall you be paid your wages in full. And whoever is removed away from the Fire and admitted to Paradise, he indeed is successful. The life of this world is only the enjoyment of deception." (3:185)
Frequently Asked Questions
When does the course start and finish?
Ideally, we recommend that the student starts right after enrolling and finishes within two weeks. But It is a completely self-paced online course - you decide when you start and when you finish.
How long do I have access to the course?
After enrolling, you have unlimited access to this course for as long as you like - across any and all devices you own. Also if there are any updates to the same course like added videos by Scholars etc will be available to you form the same sign in. But we still recommend you finish the course and final exam within two weeks of joining.
Any tips to prepare for the tests?
You do not need to memorize the Ayahs and ahadeeth word for word or the narrator or the references. The tests are there to reassure that the concepts are taken and understood. It is not to test your knowledge but to see that you have memorized the rulings, the Sunan, the Duas and things that are to be implemented in lives.
How do I contact you if I have any doubts?
You can write us an email to
[email protected]
or send us a message on Facebook on our page LEARN ISLAM: www.facebook.com/LearnIslamCourses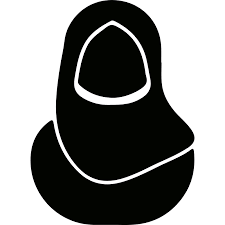 YASMIN WOODS – LEARNT TO LOVE RAMADAN
MY BEST RAMADAN EVER! THANKS TO LEARN ISLAM TEAM.
I honestly have to admit that I have learned to LOVE Ramadan after taking the course "FIQH OF RAMADAN". Before I use to fast because I knew it was Ramadan but sadly I did not know the many things that I learned after reading the daily notes of "FIQH OF RAMADAN" LEARN ISLAM.
When I got my results of the "MID TERM EXAM" I have to say that I got little bit sad and I said to myself "Come on Yasmin! You can do better than this." So I went back and reviewed all the notes from the beginning. I read them OVER and OVER to prepare myself for the FINAL EXAM which I did WONDERFUL on! الحمد الله
Taking the course of "FIQH OF RAMADAN" not only made me LOVE Ramadan but has also increased my knowledge and my Eman (faith). This is something I really appreciated from LEARN ISLAM team. I learned to take Ramadan as school and I highly recommend this site to everyone, especially for new Muslims.
Words cannot express my appreciation for the team LEARN ISLAM. جزاكم الله خيرا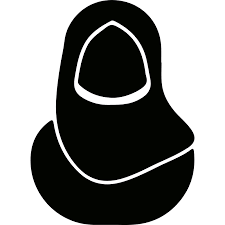 This was is very useful for me, especially on women's issues. I learnt many things. a lot of great ADVISES to implement, so now i know what i should do during Ramadhan.
Sharly Savina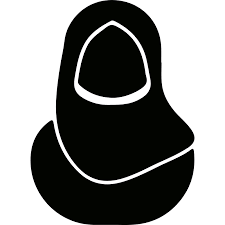 MRS. ZAFER – MADE ME A CHILD AGAIN, EAGER TO LEARN

Alhamdulillah. It was a wonderful period when i was involved in the course FIQH OF RAMADAN. It was like I became young again as a kid eager to go to school. I eagerly waited for the lessons everyday & Alhamdulillah tried to learn & revise as much as possible….. I really appreciate the LEARN ISLAM team for organizing this course in a very systematic way & also for replying to all my queries. The content of the course was designed in such a beautiful way that it really illuminated my rusted soul. Things which had faded out in my memory got rejuvenated & after the completion of this course I felt so happy n fresh…..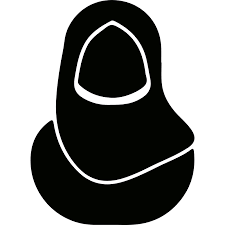 MARITES LUAR – NEW MUSLIM LEARNS

This is the first time that I joined an online course and I would say that I really learned a lot from all the classes, as a new Muslim my knowledge about Ramadan was not that broad but with the help of this course I learned things which I didn't know before and that's what I'm applying on my current Ramadan.

What I liked about it is that everything was explained in detailed which is very easy to understand, and the language was also simple to understand.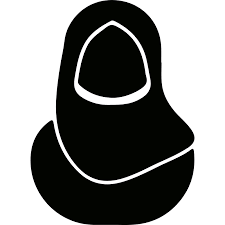 SARA KORIMBOCUS
– ORGANISED, INFORMATIVE, INTERACTIVE, SIMPLE…

First of all Alhamdulillah. All Praide is to Allah who made all this possible, who gave us the mind and intelligence and capability to manage all this things, all this work and effort will surely be rewarded InShaa Allah. Jazakallah khayr to all who were a part of organising the course correcting and communicating with students.
When I first saw the course I was sceptic as ive seen many online courses and lessons on Facebook and didnt like it. But this one was wonderful.
I liked that it is organised. there are people involved and communicating with students, that we have daily courses and time limits to complete it, that way we dont procrastinate. I also like how simple it is. The lessons are short yet very informative, and the quizes and exams are not so hard (if you study well), so its not so time consuming, and can be fit in any schedule even when i was very busy. i have learned many new things, new sunnahs, new hadeeth and facts about Ramadaan which i didnt know. It really helped me as well to have a better Ramadaan..to plan and organise and know what i will do during Ramadaan, so it is quite motivating.